---
---
VMC 72001 White goosefoot, (8g)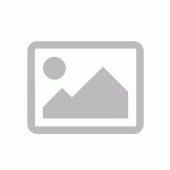 Flower paints

Static grasses and soils enable us to create wonderful landscapes,

but wild flowers and flower beds are also required to make meadows and gardens realistic. The flower paints enable providing lively colours for wild flowers and modelling neat flower beds.

Recommended use

Apply glue carefully in spots on the top of the spread static grasses using a paintbrush, and add the flower paint to the spots using the static grass flocking device. Instantly remove the excess quantity with a vacuum cleaner, and your flowers are ready! To make flower beds, prepare geometric shapes, but use irregular spots and more colours for wild flower meadows.
Ordered quantity
Disc.
Product Price
1 pcs.

more than

less than

5 pcs.
None!
2.23 €/pcs.
5 pcs.

more than

less than

10 pcs.
2 %
2.18 €/pcs.
10 pcs.

more than

less than

20 pcs.
3 %
2.16 €/pcs.
20 pcs.

more than

5 %
2.11 €/pcs.